Shooting Championships organised by NEST
In 2017, NEST supported the Col. Jaswant Singh Memorial (Rifle) Shooting Championship and 1st Palinder Singh Bedi Memorial Championship along with the Delhi State Rifle Association.
Pictures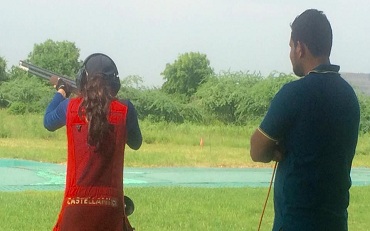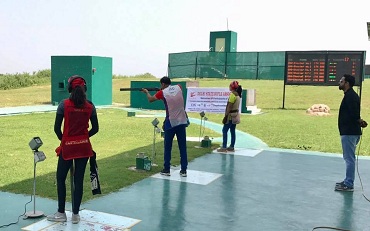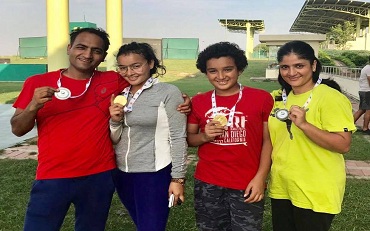 NEST has organized a shooting camp for differently abled shooters at Manav Rachna Sports Academy. The training camp was held on under renowned coach and shooter Shri Jaspal Rana. NEST made arrangements for boarding & lodging and all expenses related to the camp such as rental of the range, consumables at the range etc.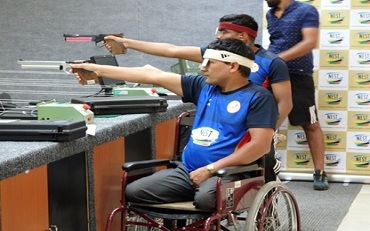 Yuva – Apni Suraksha Apne Aap
In partnership with the Delhi Police, Nurturing Excellence in Sports Trust organizes self-defence training camps for girls in the age group of 17-19 years in Delhi and NCR region. In its ongoing initiative to enhance the safety of women in the capital, the Delhi Police, in collaboration with NEST, has initiated the campaign "Yuva – Apni Suraksha Apne Aap".
These camps are held in schools and vocational institutions across the city.Participatory approach was at the core of training camp as students were made to learn by practicing the skills of self-defence. In addition, NEST also provided the training t-shirts for the instructor, refreshments for the 215 students and instructor.